Welcome to the SAC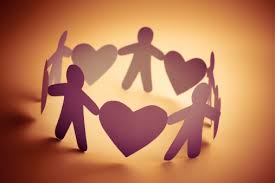 Information and Membership
Parents want to know what's happening in their children's schools, and take a hands-on approach to education. School Advisory Councils (SAC) are intended to give parents a say in what's going on at school.
School Advisory Councils (SAC) bring partners together to make decisions and solve problems in the best interest of student learning. All partners on the SAC have a voice so that the needs of students are represented and the school is responsive to the community it serves.
In accordance with the Education Act, St. Margaret's Bay Elementary School has a School Advisory Council. Under the Act, the SAC has certain legislated responsibilities.
"A school advisory council is a legally recognized body composed of the principal and representatives of teachers and support staff, students, parents, and community members who work together in an advisory capacity to increase the quality of education being provided by the school. The fundamental purpose of the school advisory council is to ensure that all students receive the best possible learning opportunities by engaging all partners in an ongoing process of problem solving and shared decision making." Establishing School Advisory Councils (NS Department of Education, December 1996)
2023-2024 SAC Membership
Shawna Murray ~ SAC Chair (hrce-sac-smb@gnspes.ca)
Falen Boutilier ~ Parent Member
Kristy Manuel- Parent Member
Mary Kate-Foley ~ NSTU Member
Roberta Inglis ~ Staff Member
Kirk Campbell- Staff Member
Alicia Boutilier~ Community Member
Vacant~ Community Member
Vacant~Community Member
Kelly Joy - Principal (kjoy@hrce.ca)
Lynn Wyatt-Reichheld- Vice Principal (lwyatt-reichheld@hrce.ca)